Join the McGrath Foundation's Pink Stumps Day this summer on Saturday, 21st February!
Pink Stumps Day is your way to stump up and show your support for a good cause just like the Australian cricket team and is the ultimate way to make your run count this summer.
We're calling on cricket clubs, businesses and schools to bring some of the Pink Test magic to their community – register and you can choose to receive a FREE Pink Stumps Day cricket kit valued at over $500 (plus GST)+. Just by registering, your team could WIN a visit from Foundation President and Co-Founder, Glenn McGrath or any number of prizes for being the highest fundraisers.
All you need to do is raise a minimum of $500 and help the McGrath Foundation raise money to fund McGrath Breast Care Nurses in communities nationally and to increase breast awareness in young Australians. Already got a kit from last year? Don't worry, you can still register to take part in Pink Stumps Day 2015!
Are you up for the challenge? Register today — kits are limited, so get your team on board today to make your runs count!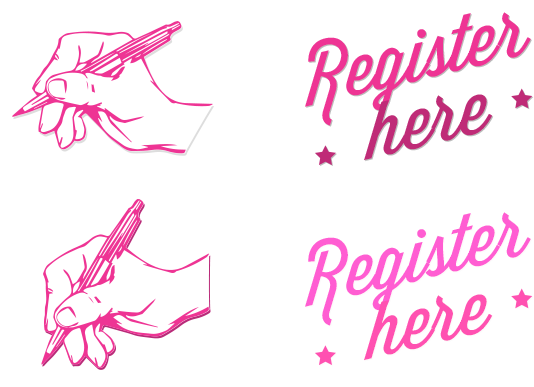 How to get on board if you are a:
The team at West Pennant Hills Cherrybrook Cricket Club took on the Pink Stumps Day challenge in 2014, and managed to raise an outstanding $5,500 for families experiencing breast cancer.
The club played two under-9 games, and invited their local community to come down and enjoy a family fun day. With a BBQ, cake stall, jumping castle for the little ones, and an auction, the team put on an amazing day for everyone to enjoy.
Mackay Toyota turned pink when they hosted a local Pink Stumps Day. The staff pulled together and baked hundreds of cupcakes and cookies, sold merchandise, and organised a raffle and sausage sizzle.
Sales Manager Ricky Bird was amazed at the community spirit, and couldn't believe they raised an outstanding $700! He said customers loved seeing the showroom pink and got behind the cause in typical Mackay fashion. The dealership has a strong focus on supporting and giving back to the community, and are passionate about supporting Australian families experiencing breast cancer.
Richard Coote is a teacher from Berri Primary School in South Australia and says his reason for getting his school involved in Pink Stumps Day was 'Why not a school?' Schools are snapshots of communities and what better way to spread a message or host a charity event like this than at a school'.
The Berri community wholeheartedly got behind the school with even the local MP coming along to cheer on the students of Berri Primary. Teachers and students were bowled over after they raised almost $2,000 –$1,000 more than their goal!
In a match of epic proportions, Star Wars characters invaded a school in Brisbane to play a game of 20/20 cricket for Pink Stumps Day. Members of the Redback Garrison, a volunteer organisation that brings Star Wars characters to life, dressed up in full suits of armour and took to the pitch. Lord Vader brought some style to the grounds, and umpired the game. Raising almost $3,000 on the day, the team is hoping to have a bigger, better and pinker 2015 Pink Stumps Day!
Raised so far
McGrath Foundation | Pink Stumps Day 2015
Raised So Far
$646,550.65
Help us raise vital funds

What's in the Pink Stumps Day kit?*
1 set of hot pink stumps and bails
1 set of hot pink wicket-keeping pads
1 hot pink canvas bag (to carry all your cricket goodies)
15 hot pink caps
15 hot pink sunglasses
50 silicon wristbands
10 hot pink string bracelets
2 umpire hats and hat bands
3 McGrath Foundation collection boxes
What's in the small Pink Stumps Day kit?*
1 set of hot pink stumps and bails
15 hot pink caps
3 McGrath Foundation collection boxes
But be quick as it is first in, first served!
If you have any questions about Pink Stumps Day, please get in touch with a member of the McGrath Foundation Sporty Friends Team on
(02) 8962 6100 or at pinkstumpschallenge@mcgrathfoundation.com.au – we're always happy to help!
As we say at the McGrath Foundation, together, we can make a difference!
* By electing to receive the full Pink Stumps Day kit you agree to fundraise a minimum of $500 and if you elect to receive the small Pink Stumps Day kit, you agree to raise a minimum of $150 – this helps the McGrath Foundation cover the costs of the kit and try and raise additional funds to support the cause. Please see Terms and Conditions for more information.
* Please note that the Pink Stumps Day kits are not due to arrive in the country until January 2015 and you will receive an automated email to notify you when the kit has been dispatched.
#pinkstumpsday Tweets